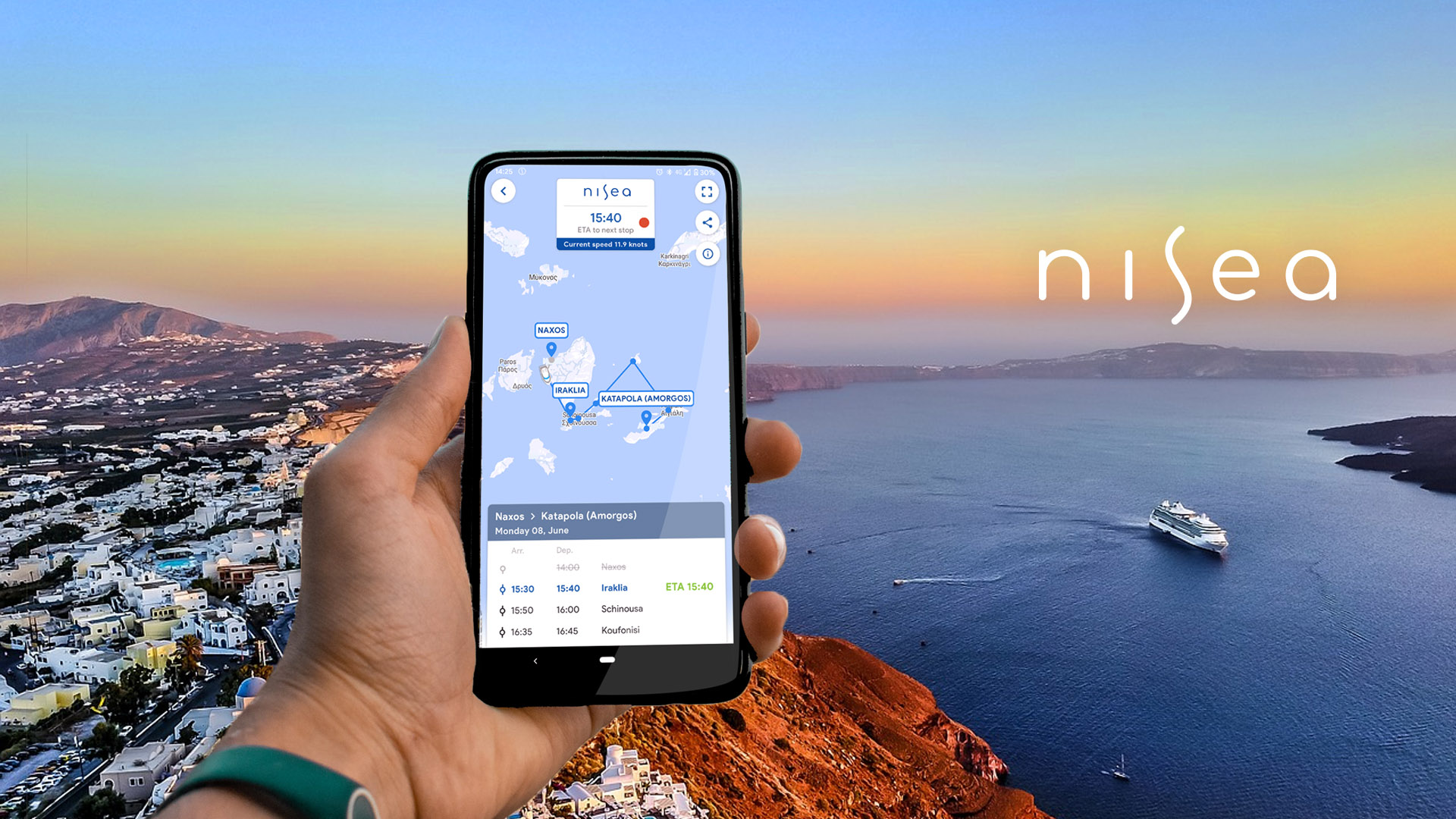 NISEA was recently released – a new application that will change the norm for those of us who will travel by ferry this year.
What is NISEA? How do you pronounce it?
A team of graduates built a new and smarter way to travel by ferry that primarily addressed all the issues they personally experienced when travelling (lack of information and support, unexpected delays with no updates, printing and collecting tickets, and more…)
NISEA is the first mobile app for iPhone and Android that was built to be portable and easy to use during your travel when you are on the go, but also when you are planning your trip.
The word NISEA is made up from the word Nisi (the Greek word Νησί meaning Island), and Sea. This represents the teams love for travelling the islands by sea – which started this adventure.
How is NISEA going to make ferry travel easier?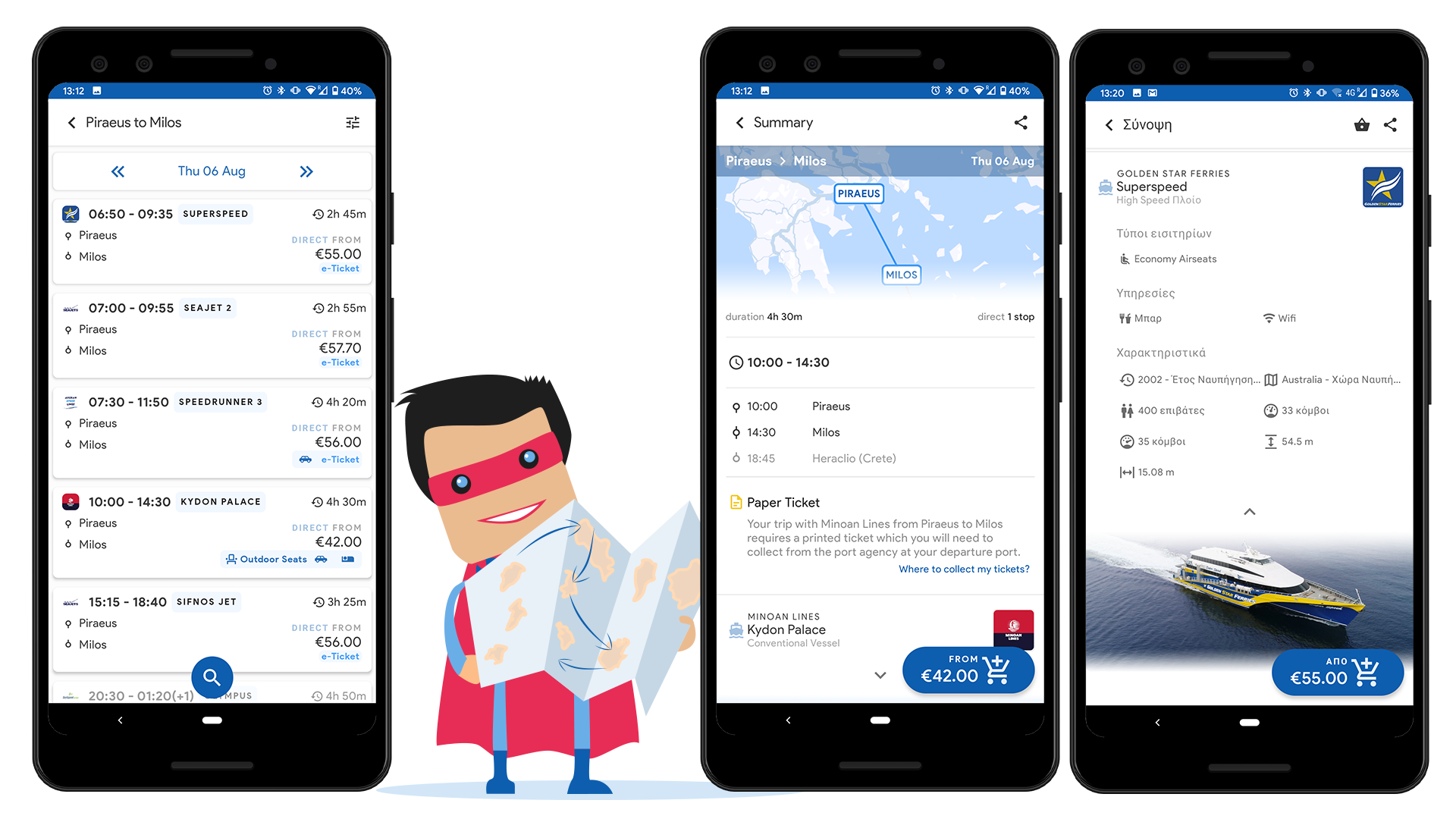 Using the application, we can book our own tickets as well as our friend's tickets, reserve multiple trips with different ferry companies, all at once. We can also make use of all the offered company discounts.
During this pandemic period, NISEA provides all the information we need in order to travel safely: The pre-boarding health questionnaires required by the ferry operators, easy searching for ferries with outdoor seating, and all the safety instructions issued by the authorities.
How many times did you have to wait for a ferry that was delayed?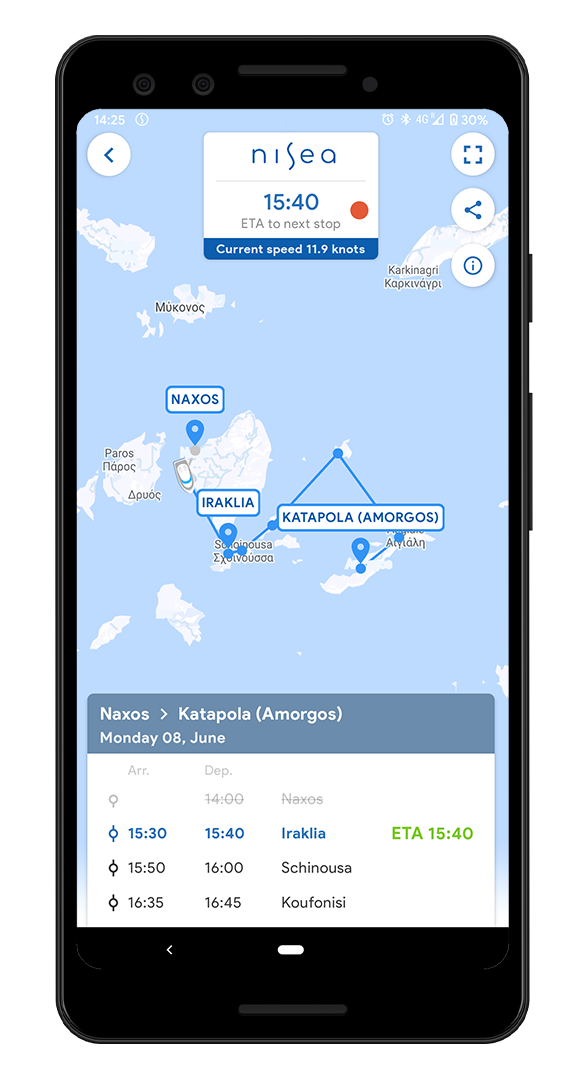 And how many times where you not able to get any information about your trip? NISEA's flagship feature is its tracking system. It provides us with the LIVE position of our ferry as well as the real estimated time of arrival. We can also get general information about our ferry, the route, and weather forecasts affecting our trip. You can now enjoy a coffee (or two) at the port without the stress of waiting.
More importantly, after buying our ticket, any change or important information about our trip is automatically sent to our device via push notifications!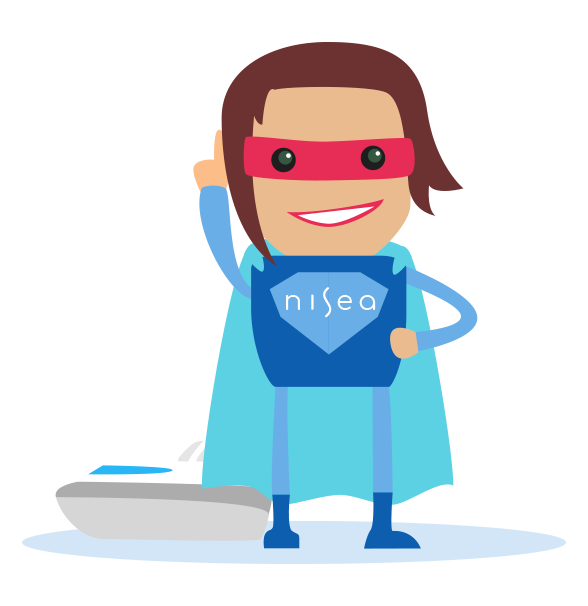 Alas, the real electronic Ticket!
The NISEA team is working with the large ferry companies to provide an integrated electronic ticket. Something that is currently missing from the market!
This will be available this year to ease our travel experience further and avoid long ques at the printing booths!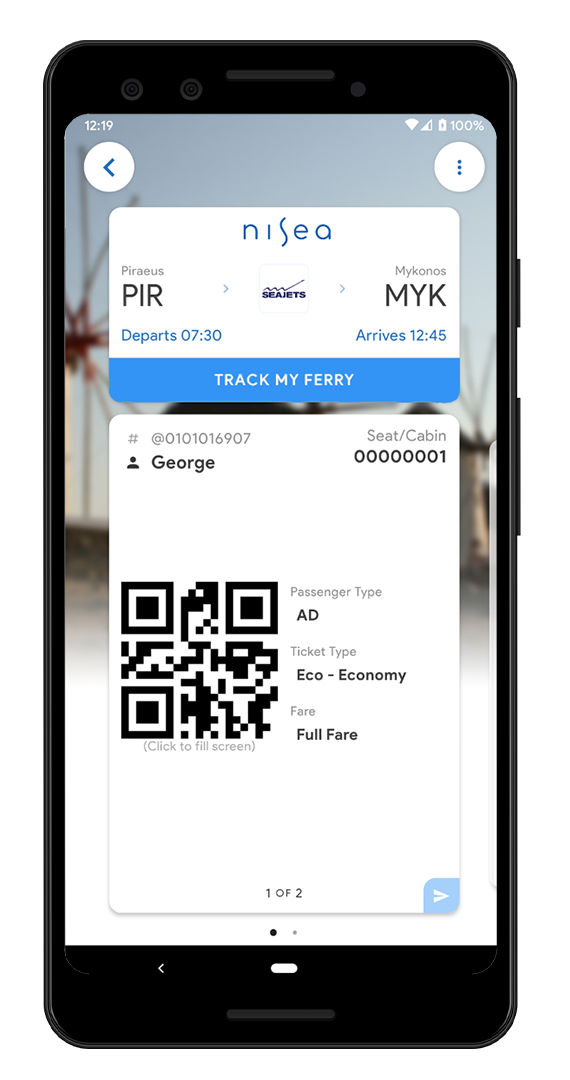 Would you like to change your departure date? Do you have a general question?
From within the application, in the support page, we are able to get in touch directly with the NISEA Team. Whether we have bought a ticket or not, the team answers to all our queries avoiding long waiting times on the phone waiting to speak with a representative.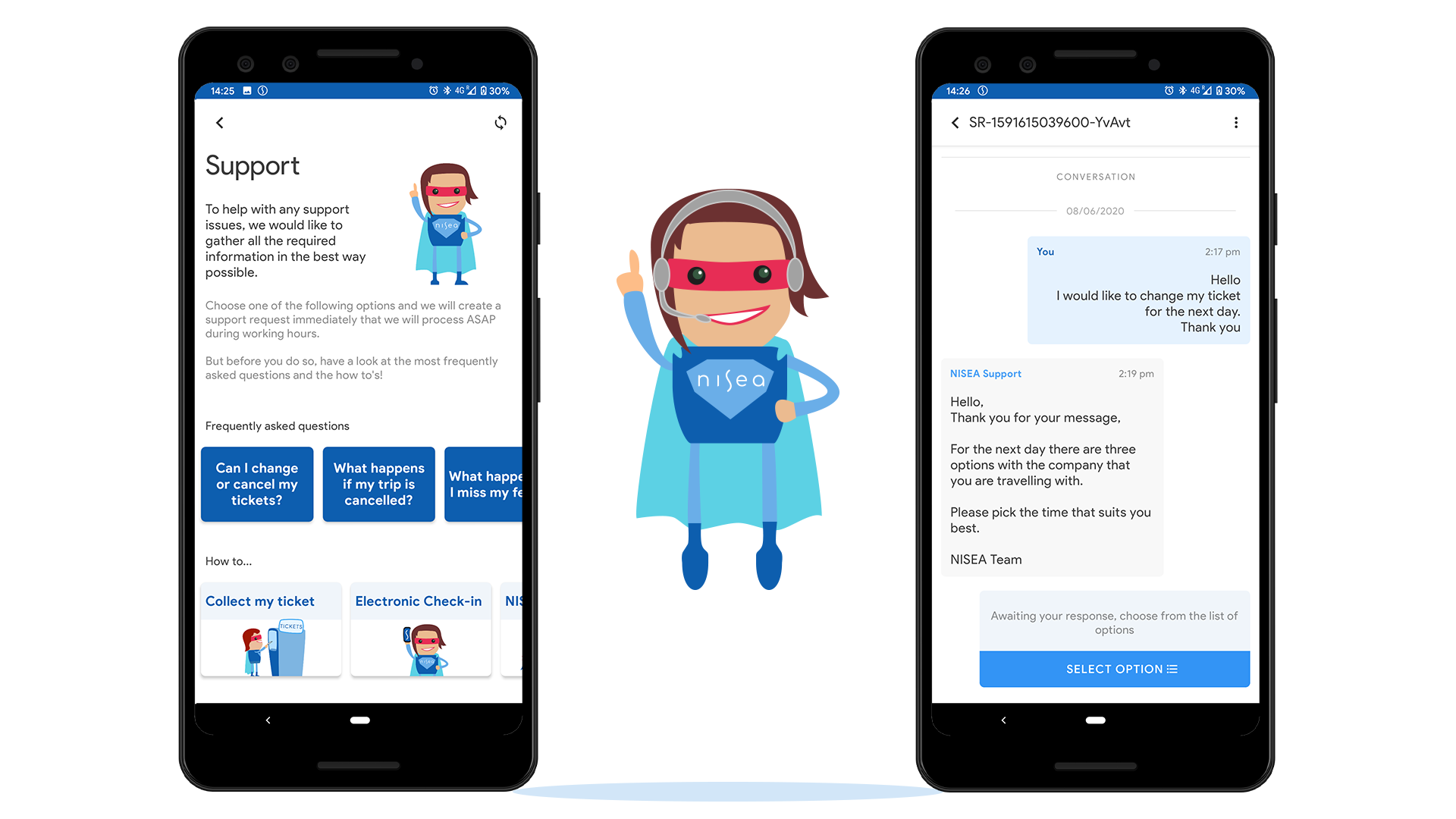 Finally, NISEA provides lots of useful information such as ship images in order to help with locating your ferry when you arrive to the port, directions to ports, contact information for ferry operators, locations of ferry agencies and a lot more!
So if you are planning on travelling this summer by ferry you can start planning your trip on NISEA